WE SET THE STANDARD FOR CANADIAN BARBECUE
Here at NBCo. we're passionate about all things barbecue. Our old-school technique of slow smoking with wood fires is a tedious process but produces the most incredible barbecue. We take a lot of pride in elevating Canadian barbecue. We don't have to try and make anything look authentic, all of our meats are smoked fresh and don't hide behind any sugary sauces. Our goal is to create a truly memorable and engaging experience for your team. We're not "BBQ" we're authentic BARBECUE.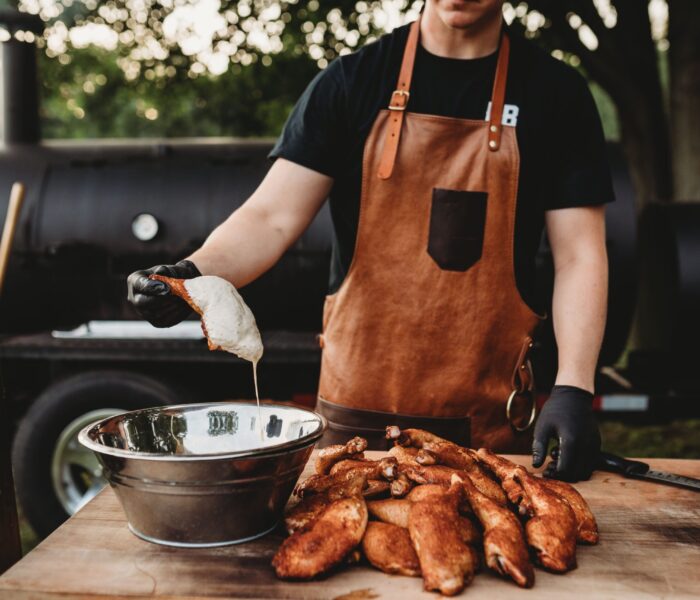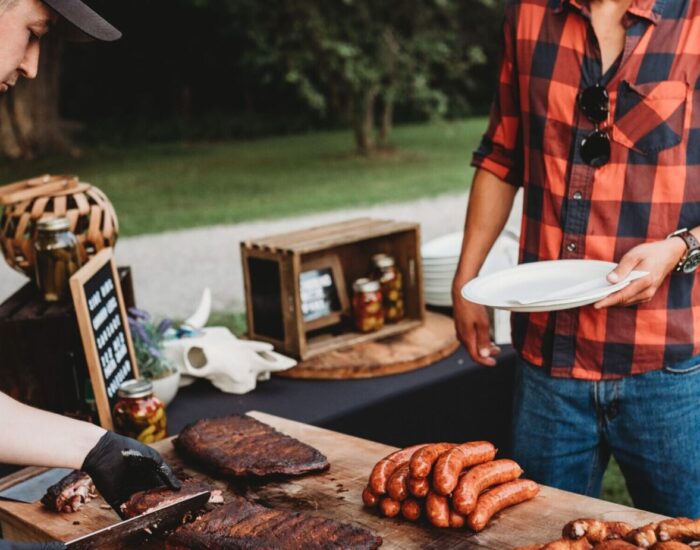 THE ULTIMATE FOOD EXPERIENCE
We're positive your team have never experienced a meal like this before. We like to set ourselves apart from other caterers by being 100% visible. Let your team see that they're getting the absolute freshest barbecue possible. Our events are interactive with a big carving station where we show off large cuts of meat and and slice them right onto guests' plates. We cater in-office spreads, corporate retreats, special corporate events and everything in between. We believe that if you respect the quality and process you'll be able to taste the difference!