AUTHENTIC OLD-SCHOOL BARBECUE
We're a "true barbecue" company and set ourselves apart from other ``BBQ`` and catering companies by being 100% visible. We take a lot of pride in elevating the Canadian barbecue standard and want clients to see and understand that they're getting the freshest barbecue possible. We don't have to try and make anything look authentic, our style is as old-school as it gets. The smoker weights 5,000lbs and is strictly wood fired without any assisting temperature control. We only offer hormone/antibiotic free meat and never hide behind any sauces or gravy, meat should be the star of the show! Our food stations are an experience with our signature big interactive carving board. All of our barbecue gets smoked day-of and sliced right onto your guests' plates. Respect the quality and process, taste the difference.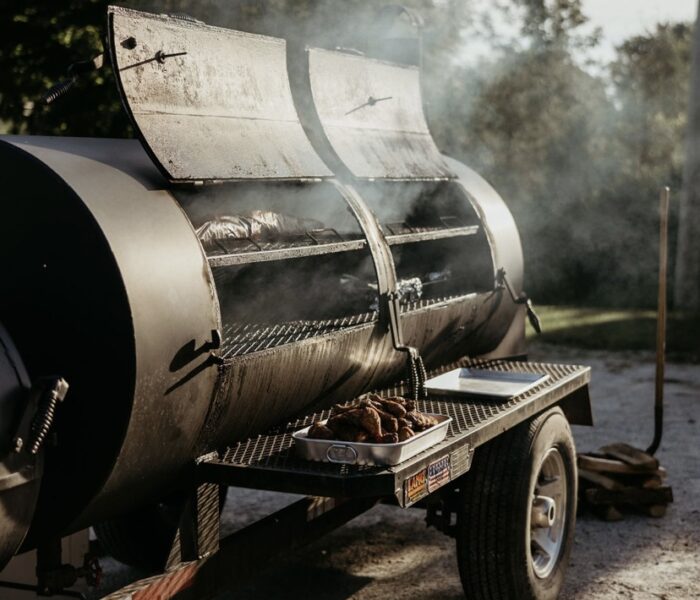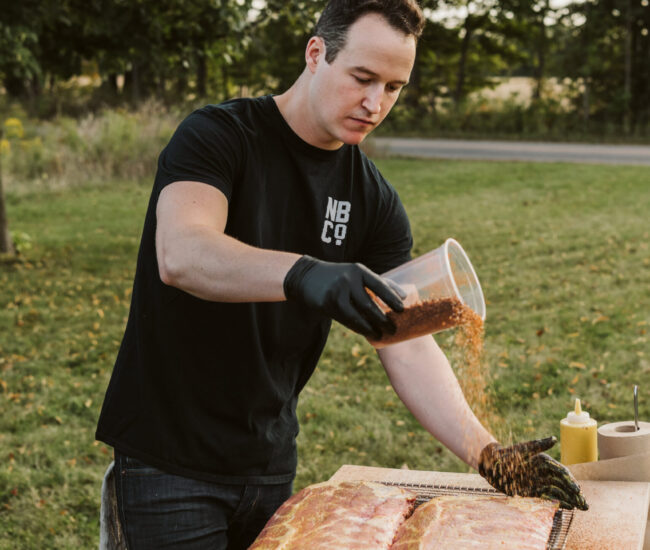 Thomas is the owner and Chief Executive of Barbecue Affairs at NBCo. He studied culinary chef training at George Brown College and proceeded to work in the fast paced kitchens of some of Toronto's most popular and trendy restaurants including two featured on Toronto Life's – Best New Restaurants 2015 & 2017. Passionate about meat and intrigued about cooking with live fire, Thomas made the move from fine dining to barbecue. It didn't take long for Thomas to level up to "Pitmaster" status of several barbecue institutions downtown including Barque Smokehouse and Adamson Barbecue where he ran the pits and oversaw their meat programs.